Prabhat Khabar Newspaper Advertisement Details
No.7 Hindi daily

8 Editions
No.1 Hindi newspaper in East India
Readership over 9m
No.7 Hindi daily

8 Editions
No.1 Hindi newspaper in East India
Readership over 9m
---
SECTIONS
---
Category :
Main Newspaper
Publishing Day :
All Days
Prabhat Khabar is a popular HIndi newspaper published in Jharkhand, Bihar and West Bengal. Therefore booking newspaper ads in Prabhat Khabar proves to be value for money.
Prabhat Khabar is a Hindi language newspaper published daily in Jharkhand, Bihar and West Bengal. The newspaper is circulated in several states in India, including Bihar, Jharkhand, West Bengal and some part of Orissa. It was founded in August 1984 in Ranchi, the capital of Jharkhand. The newspaper is notable for reporting social issues and revealing scams, such as the Fodder Scam.[1] The newspaper began reporting the Fodder Scam in 1992. Despite receiving threats, the newspaper wrote 70 reports on the scam and had four or five reporters reporting the story.[2] The journey commenced on- Ranchi : 1984 Jamshedpur : 1995 Patna : 1996 Dhanbad : 1999 Kolkata : 2000 Deoghar : 2004 Siliguri : 2006 Muzaffarpur : 2010 Bhagalpur : 2010
Category :
Classifieds Supplement
Publishing Day :
All Days
Prabhat Khabar Classified Ads is cost effective and ideal platform to advertise on for Matrimonial,Property,Obituary, Recruitment, Education,etc type customers. Ad cost is calculated based on the number of lines used.
---
Category :
Appointment
Publishing Day :
Thusday
---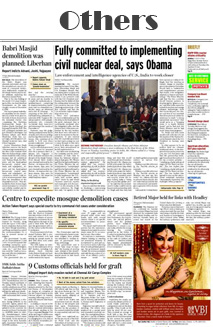 Category :
Others1
Publishing Day :
All Days
---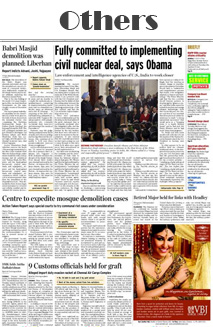 Category :
Others2
Publishing Day :
All Days
---
Category :
Obituary
Publishing Day :
All Days
---
Category :
Election Or Political
Publishing Day :
All Days
---
Category :
Public Notice And Tenders
Publishing Day :
All Days
---
Why advertise in Prabhat Khabar Display ?
WHY ADVERTISE?
---
Welcome to the Authorised Online Display Newspaper Ads Booking Service for Prabhat Khabar. You can book ads under the Matrimonial, Property, Recruitment and Obituary sections at discounted prices. Instantly!
• Prabhat Khabar is among the best newspapers of India
• It is also among the most read newspapers in the country, specific to its region of ciruclation
• The reasonable cost of booking ads makes Prabhat Khabar the first choice for many advertisers in India
Prabhat Khabar enables you to publish Display ads under various categories or sections. These categories may be chosen as per your requirement ranging from Announcements and Education to Public Notice and Tender ads.
Prabhat Khabar also provides economical discount and combo packages while booking advertisements through the authorised online newspaper ads booking agent-ReleaseMyAd.
Now with ReleaseMyAd at your service you can book your ad online in just 3 Simple Steps - Select the Newspaper, Compose your Ad, and Confirm the Dates along with the Payment and confirm their release instantly!!!
Authorized Advertising systems of all major newspapers have been incorporated in our services to ensure consistency in flow & availability of dates. All payments made against your ads on the site are handled securely through SSL encryption for maximum protection.
Prabhat Khabar Display Ad Booking Process
BOOKING PROCESS
---
ReleaseMyAd (Authorised by Prabhat Khabar) provides you an integrated platform to check ad rates, circulation details, discount offers and book your display ads online for Prabhat Khabar instantly!
We are India's largest and simplest online ad booking service providers! Through ReleaseMyAd you can book Prabhat Khabar Display ads without any extra charges!!!
RMA is a trusted and authorized site for booking advertisements with an experience of 30 years in the field of Newspaper advertising. We have been accredited by the Indian Newspaper Society (I.N.S)- the primary governing council for all media publications.
You can Advertise under Property, Obituary, Recruitment, Education or any other category in Prabhat Khabar under display ads formats:
Display Ads: Display ads are the most expensive and elaborate form of advertising. Such adverts have a great potential for creativity. Expert advertisers can upload the design of their advertisement in PDF/ JPEG/ EPS format and simply specify their requirements.
Know how to publish an advertisement in Prabhat Khabar under the category of your choice?
Select your Ad Type as Display to proceed to choose the category under which you want the ad to appear
Compose your advertisement with the help of our online enhancements and verify it via our exclusive Live Preview Ad Feature
Lastly just choose the preferred Release Dates & move ahead to clear the payments via our convenient online & offline mediums to receive instant confirmation.
The online payment mediums consist of Credit/ Debit Card modes and Net banking, while the offline options vary from Demand Drafts, Cheques and NEFT (Online Cash Transfer) to Cash Collection from home and offices.
On successful payment, you'll receive an invoice with all your ad booking and payment details. Your Times ad is ready to be published on the specified date(s) once it passes through the editorial approval policies of Prabhat Khabar.
For any more details and queries about Prabhat Khabar and the booking of your advertisement, please visit the Frequently Asked Questions section or Question & Answer Forum.